Sunday, September 04, 2005
Qualifier Countdown - 3 days away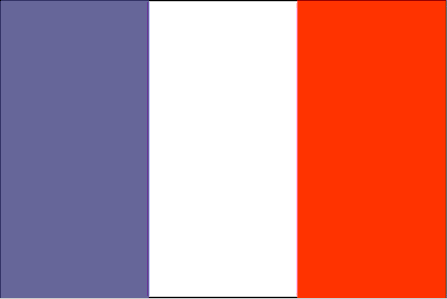 Today has seen alot of
comments
from the French camp about their defeat of the Faroe Islands yesterday and their match at Lansdowne Road against Ireland on Wednesday.French captain Zinedine Zidane urged his team to be more clinical in front of goal agaisnt Ireland on Wednesday:
"We had a lot of opportunities and that is good ahead of the Ireland clash.
"But we were not perfect in finishing off. We will have to be more efficient in front of our rivals' net on Wednesday.
"Against Ireland we will have less space and they will be more aggressive up front.
"Our chances will lie in starting the game well by scoring fast."
French coach Raymond Domenech was satisfied his side kept their qualification chances alive:
"We have cleared the first hurdle, we had to play a good match to put ourselves in the best position ahead of Ireland.
"We are still in the race, that`s the truth of this match.
"My team have showed their motivation, they want to qualify and confirmed it again this evening.
"But against Ireland we will have to be more solid and aggressive while imposing our game.
"If we want to finish at the top we just have to win all our matches anyway."
Liverpool striker Djibril Cisse, who scored twice agaists the Faroes, stated he was ready for Wednesday:"This match was certainly a good preparation ahead of Ireland. I can't wait to be there. The atmosphere will be like in English stadiums.
"It will be noisy and great but I am expecting a very tough fight."
French defender Willy Sagnol
commented
that France "will have to be more efficient in defence and be faster than the Irish if we are to get a good result there."French forward Florent Malouda was upbeat about his side's chances:
"We made the Faroe Islands run a lot and if we do the same in Dublin, things could go well. However the physical challenge will not be comparable.
"They have rested more than us and we must concentrate on recuperation for that match which will certainly be the key to our qualification."
I found
Thierry Henry's comments
on the match however as the most interesting (and amusing) by far:
Pat Rice, the Arsenal assistant manager and former Northern Ireland defender, forewarned Henry of the passion of the Irish. "Pat winds me up by telling me what I can expect," Henry said. "He tells me that the Irish are going to pile pressure on us and tries to frighten me. But I don't need him to tell me that. I know what is going to happen.

"There is something I respect hugely about teams from the British Isles, which is that they become supporters the moment they pull on their shirts. You can sense it. They possess that fighting spirit that we don't have in France and I find it striking. It is rooted in history, the invasions that they have suffered and the need to defend themselves. It is going to be a case of everybody going to war, plain and simple."

Henry experienced the Irish fans at first hand when 30,000 of them travelled to Paris in October, when France and Ireland drew 0-0 in the Stade de France. "You could tell what sort of atmosphere they were preparing for us," he said, "and it is going to be even hotter at Lansdowne Road."
Meanwhile, at home in the
Irish camp
, Damien Duff, injured in training with Chelsea, virus victim Kevin Kilbane and Matt Holland are still struggling with injury and had only light workouts in training.Brian Kerr said that he is worried about the three but maintained that there is still time for them to recover before Wednesday's showdown.Hopefully all three men will be fit for Wednesday. We need our players fit and ready, especially Duff.The match is a mere 3 days away now. Come on Ireland!
© 2008 United Irelander.