Friday, January 06, 2006
Irish Blog awards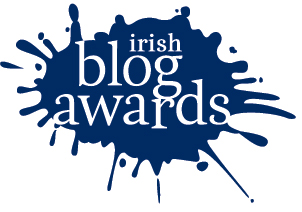 This image to your left is the snazzy logo of the inaugural Irish Blog Awards which are being organised by
Damien Mulley
.
Rumour has it that Damien turned down a suggestion from Belfast City Council to rename it as: "The blog awards emanating from the island of Ireland which are open to all people across the island and which neither explicitly nor indirectly infringes on the identity of the inhabitants of the island in any way."
You can nominate the blog of your choice
here
.Everybody must be going award crazy because there is also the small matter of the
2006 Bloggies
which has a 'British and Irish' category. (What are the odds that there willl be no Irish blog?)I'm usually quite cynical about award ceremonies and things of that nature (probably because I never win) but I do hope that Damien's Irish Blog Awards go well because he has put alot of effort into it and hopefully it will bring Irish bloggers together in a good way.Let the bitching begin!
© 2008 United Irelander.