Thursday, September 01, 2005
Qualifier Countdown - 6 days away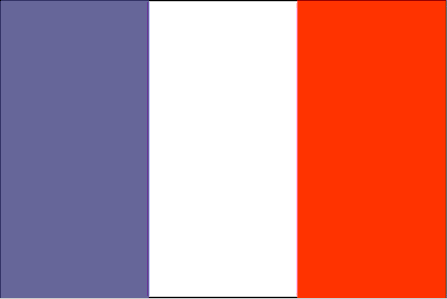 Well we're only 6 days away from the crunch match at Lansdowne Road between Ireland and France and the big news today comes from the French camp who are getting very
vocal
about the match.
Chelsea defender William Gallas is a bit too confident for my liking. He had this to say:"Winning in Ireland is perfectly possible, even if we will probably suffer for 90 minutes. But I am confident we can do it."On the other hand it would not be such a great achievement to win there. As I said we will suffer, but we'll do it."What does he mean "it would not be a great achievement to win there"? Not many teams do win here and you have to go back a long way to find the last time Ireland were beaten at home in a World Cup qualifier.He went on to speak about France's match with the Faroe Islands on Saturday:" We are concentrated on our Saturday match."If we fail to have enough concentration and motivation we will put ourselves in trouble."If we lose it will be because of a lack of professionalism because we know exactly what we have to do to win.

"We must not let the Faroe Islands develop their game. We need all three points to travel to Ireland in the best possible shape. All the matches are trap matches. We must prepare well."Saying that we fear the Faroe Islands would be worrying but we certainly respect them."Meanwhile France coach Raymond Domenech has said he is a fan of Ireland's combative style and does not want to get into a physical scrap, saying:"We should not reduce the Irish game to a physical game. The Irish are obviously big strong guys but they also have a good game and quality."We will not be able to make any mistakes in these two qualifiers. We are in a cup situation, the matches we are about to play are must-wins and that's exciting. The prime objective is to win them all. In two months' time we will know."Yes, in two months' time we will know. But by this time next week we will know who the better team is - Ireland, or France. It will be a truly amazing match.Come on Ireland!
© 2008 United Irelander.