Wednesday, September 07, 2005
That's not so super...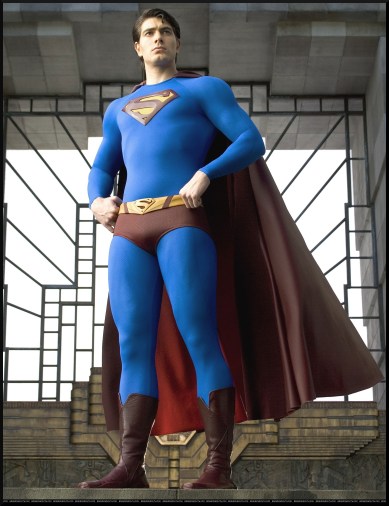 This is the new Superman costume worn by Brandon Routh, who will play both Clark Kent and his heroic alter ego Superman in next year's movie, Superman Returns.The suit has been altered from the one worn by the late great Christopher Reeve.The S insignia is slightly smaller and higher on the chest and instead of being painted on, it's more of a 3-D plate.The insigia has also been added to the belt, which has been made more golden, while the cape is now scarlet. What do you think of it?
Personally,
I prefer the old one.
© 2008 United Irelander.